Family-focused campus for single mothers and her children in need of a home.
Located in south Oklahoma City, The Vine (formerly Baptist Children's Home, OKC) is a family-focused campus highlighting Oklahoma Baptist Homes for Children's (OBHC) Children's Hope program. Children's Hope was developed to help single mothers, who may have limited or no support/resources, and provide an opportunity to develop a solid foundation for herself and the children in her custody. The goal of Children's Hope is to help families become productive and more self-sufficient by providing a safe, stable and nurturing place to live, while equipping, assisting and teaching important skills that support both the mother and the children.
Areas include:
Parenting Skills
Career Development
Spiritual Development
Church Involvement
Relational Needs
Money Management
Education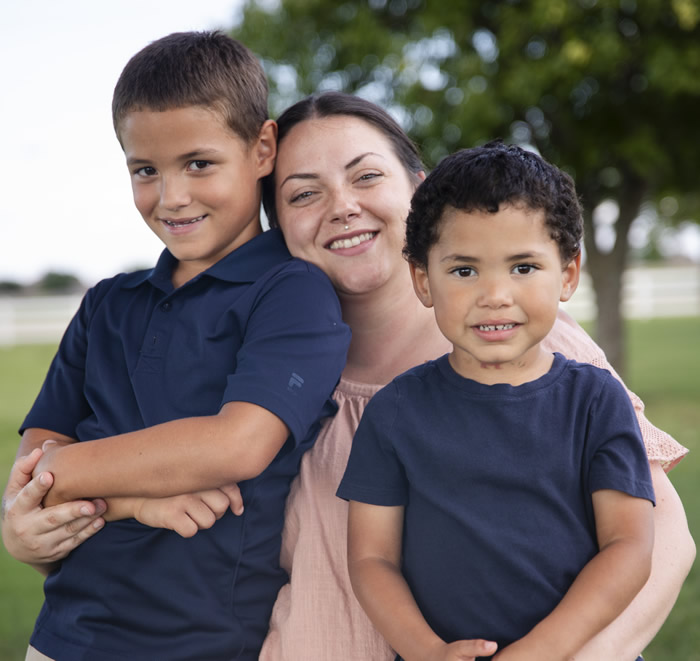 Campus History
Since 1903, OBHC has provided a place for children in need of a home. Our desire is to help families requiring assistance find hope in a time of need. Baptist Children's Home, Oklahoma City (now known as The Vine) is the original campus, established in 1907 at N.W. 63rd and Pennsylvania. In 1982, the property was sold and the campus was moved to S.W. 164th and S. Western. Eleven buildings were constructed, including six cottages and staff housing.
In 2018, the campus transitioned to become OBHC's only full-time family-focused campus. This transition has allowed the campus to double its capacity and serve more families. In the past 10 years, Children's Hope has helped more than 300 families and impacted more than 550 children.